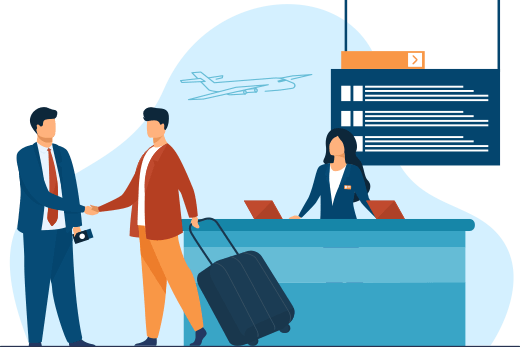 Pre-Departure-Support
We're committed to making sure you feel supported every step of your study abroad journey. Proper preparation for your studies overseas is vital to your success. We want you to have the tools you need for your best possible study experience.
That's why our counsellors are always available to answer your queries and help settle your nerves and we host pre-departure briefings throughout the year to help you prepare for life in your new country.
Support We Provide
After visa is granted, we offer pre-departure briefing sessions to all our students. It is an informal session to educate them about various characteristics of the study destination. The session gives them an opportunity to clarify last minute queries and get tips to help them make their experience of studying abroad a truly rewarding one. This is our way to show that our services are not limited to helping students get admissions only, but that it extends much beyond. To us, what matters most is the relationship that we build with our students and their families.
Support & wellbeing in your new country

Banking and foreign exchange

Working while you study and advice on internships

Help to get a Student visa / Single student visa.

Help to buy flight tickets at an affordable rate.

Help to pay tuition fees to the university.
Support For Students on Pre-departure
Help you to get a passport and ensure its validity to study abroad.
Help to get a Student visa / Single student visa.
Help to pay tuition fees to university and keep proof of those payments.
The status of your departure will be checked.
Help to buy flight tickets at an affordable rate.
Make you aware of your flight schedule and information regarding departure.
Help in arranging your baggage according to airline regulations.
Help you to know the instructions and arrival updates of your travel.
Ensure this preparation process to your family members, friends, and also your education consultant.