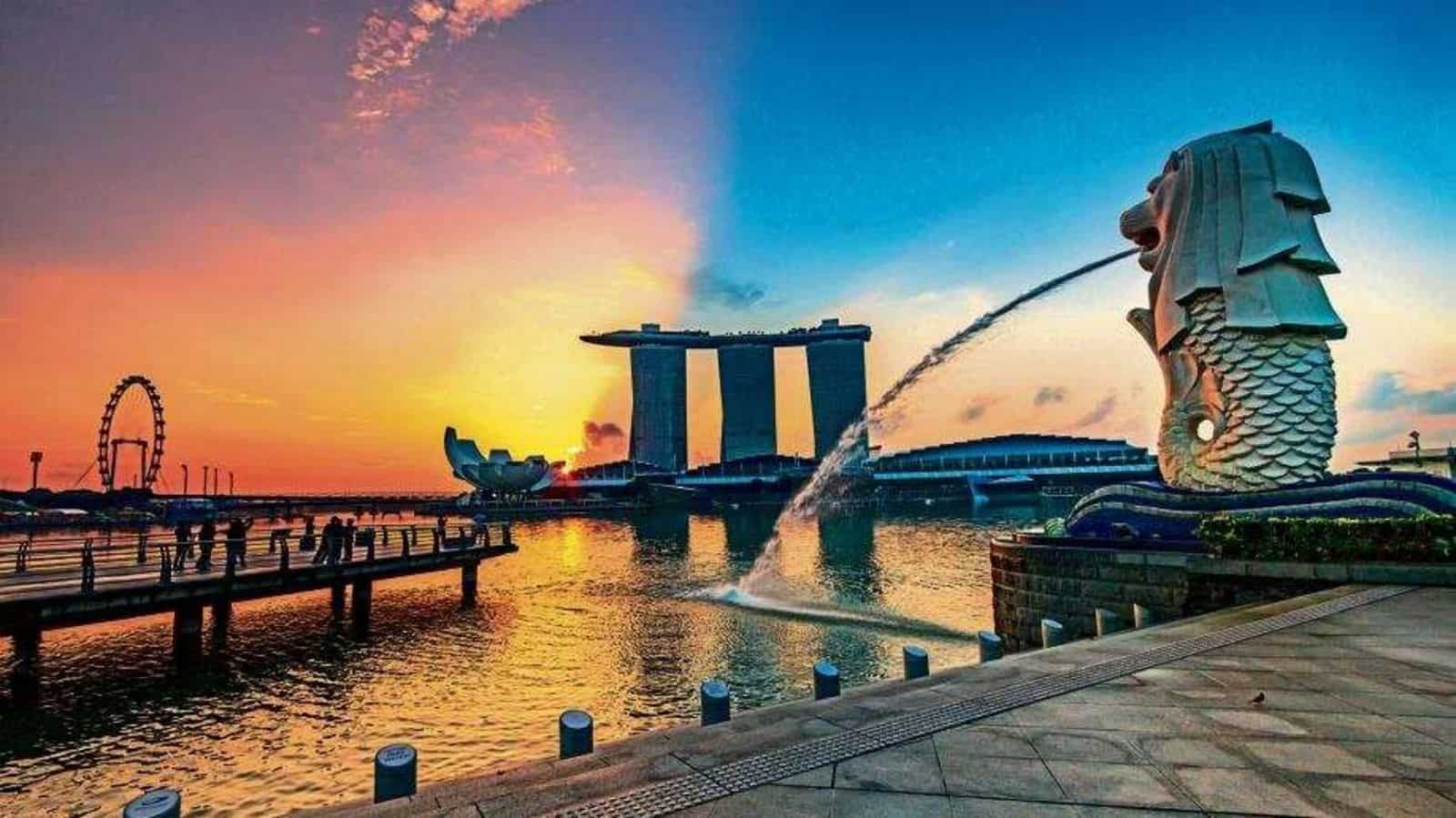 Study In Singapore
Study in Singapore to experience one of the best education systems in the world, to earn a globally recognized qualification from high ranked institutions and to experience a multicultural society with a very high quality of life.
Why Study In Singapore
A city of skyscrapers, Singapore is fast emerging as Asia's leading international study destination and is attracting students from all parts of the world, thanks to its reputation for being a center of academic excellence, universities and institutions that are highly placed in all major global rankings and this country being the IT & Business hub of Asia. Singapore ranks high on other crucial parameters such as student satisfaction and safety and affordability. Singapore's status of being an economic powerhouse with excellent job opportunities across a diverse range of sectors complements its education system of international repute and makes this city country one of the most sought after study destinations globally.
Careers & Industry Insights
Singapore's economy has been ranked as the most open and most pro-business economy in the world. Top sectors driving Singapore's economy include Information Technology, Pharmaceuticals, Biotechnology, Precision Engineering, Aerospace & Professional Services. A lot of multinational companies such as Twitter, Dyson, Tencent, LinkedIn & Facebook have established their regional headquarters and global RnD laboratories in Singapore. Singapore is a prominent business hub of Asia owing to its connectivity, robust economy and strong influence in the region. Singapore has also been ranked as the Asian city with highest quality of life by Mercer, world's leading human resource management consulting agency.
Popular Courses In Singapore
Computer Science & Information Technology

Engineering & Science

Business & Management

Economics & Finance

Law

Design (Fashion, Interior, Game) Management
Institutes List:
National University of Singapore.

S P Jain School of Global Management

Technical University of Munich

James Cook University (JCU)

Management Development Institute of Singapore
What is the cost of studying in Singapore?
Singapore is perhaps one of the study destinations, which offers world-class education at an affordable cost. This is the reason why it has been able to attract a vast number of international students every year. Global universities like London School of Business and Finance, James Cook University, Curtin University, RMIT University and Amity among others are known for their world-class degrees, which have set their campuses in Singapore. Apart from these, the Nanyang Institute of Management and Singapore Institute of Management have earned the reputation of being among the best of management schools of the world.
The tuition fee and the cost of living in Singapore is dramatically lesser when compared to the US, Australia etc.For an Undergraduate program, the tuition fee ranges from SG$ 24,000 to SG$ 38,000 and for any Post-Graduate program it is somewhere between SG$ 17,000 and SG$ 35,000. The cost however varies from University to University and it is just an approximate figure, based on recent studies.
When it comes to the cost of living in Singapore, it is again comparatively lesser than what an average student spends in other developed study destinations like the US, UK or Australia among others. Taking into account the accommodation, travel, food, clothing, books, medical and other expenses, an international student spends an average about SG$ 750 to SG$ 2,000 a month. But as always, this depends upon the kind of lifestyle a student follows and the budget they maintain.
International students have the option to stay either on-campus or off-campus and the cost will vary accordingly. The cost is also dependent on the location of stay. There are private hostels and apartments available for rent as well. It is advisable to plan and prepare for the accommodation ahead of travelling to the country as that option is also now available.
Benefits studying in Singapore?
Comparatively Lower Cost of Education.

Many Courses Available

Scholarships available for students.

Best Education System.

Top Notch Facilities With good Education environment.
Warning
: Illegal string offset 'themestek_pf_list_data' in
/home/u951529018/domains/globalflamingos.com/public_html/wp-content/themes/liviza/includes/core.php
on line
1421
Warning
: count(): Parameter must be an array or an object that implements Countable in
/home/u951529018/domains/globalflamingos.com/public_html/wp-content/themes/liviza/includes/core.php
on line
1422