Studying abroad offers an unparalleled opportunity for personal growth, cultural enrichment, and academic advancements. However, the financial aspect of pursuing higher education in a foreign country can be a major concern for many students.Fortunately, a variety of scholarships are available to help alleviate the financial burden and make international education dreams a reality. In this article, we will explore the top 10 scholarships for international students that can provide the necessary funding to support your study abroad journey.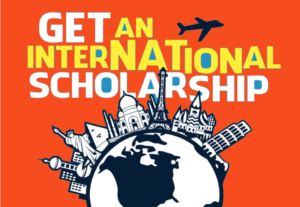 • Fulbright Scholarship:
The Fulbright Program is one of the most prestigious international exchange programs globally. It offers fully-funded scholarships to students, scholars, and professionals for a variety of academic pursuits, promoting mutual understanding between countries.
• Chevening Scholarships:
Offered by the UK government, Chevening Scholarships provide financial support to outstanding individuals with leadership potential from around the world. Recipients receive full funding for a
master's degree in the United Kingdom.
• Erasmus+ Scholarships:
Erasmus+ is a European Union program that funds mobility and cooperation in the field of education, training, youth, and sport. Scholarships are available for students to study in various
European countries and gain international experience.
• Australia Awards:
The Australian government's Australia Awards offer scholarships to students from developing countries to pursue undergraduate, postgraduate, or vocational education in Australia. These awards
cover tuition fees, living expenses, and more.
• DAAD Scholarships:
The German Academic Exchange Service (DAAD) offers a range of scholarships for international students to study in Germany. These scholarships support students at all academic levels and
disciplines.
• Commonwealth Scholarships:
Commonwealth Scholarships are awarded to students from Commonwealth countries to study in another Commonwealth nation. These scholarships cover tuition, living expenses, and travel costs.
• Joint Japan/World Bank Graduate Scholarship Program:
This program provides scholarships to students from developing countries to pursue graduate studies in development-related fields. Recipients study at universities worldwide and commit to
returning to their home countries to apply their knowledge.
• Eiffel Excellence Scholarship:
The Eiffel Scholarship program by the French Ministry for Europe and Foreign Affairs supports master's and doctoral students, offering financial assistance for tuition, living expenses, and more.
• Swedish Institute Scholarships:
The Swedish Institute offers scholarships to high-achieving students from certain countries to pursue master's programs in Sweden. These scholarships cover tuition fees and living expenses.
• Rotary Foundation Global Grants:
Rotary International provides Global Grants to fund graduate-level studies or research projects that address humanitarian issues and promote peace. These grants are highly competitive and require the sponsorship of a local Rotary club.
Embarking on a study abroad journey is a life-changing experience, and scholarships can play a pivotal role in making it accessible to a wider range of students. The scholarships mentioned in this article represent just a fraction of the opportunities available to international students. It's essential to thoroughly research and apply for scholarships that align with your academic interests, career goals, and personal circumstances. With determination, planning, and a well-prepared application, you can secure the financial support needed to turn your study abroad aspirations into reality. Book Free Consultation Today!